Princeps Boutique Hotel
in the center of Rome
In 2014, to coincide with the two thousandth anniversary of the death of the Roman emperor, Octavian Augustus, the building was completely renovated, giving new light to the Esquilino Square, in the center of which is an obelisk erected with the same name. The monolith - a Roman copy of an Egyptian obelisk, made at the time of Domitian – was found at the beginning of the sixteenth century, at the entrance of the Mausoleum of Augustus and was put in place in 1587 by Pope Sixtus V, right in front of the apse of Santa Maria Maggiore.

The Princeps hotel, therefore, attributes its name to Augustus, the Roman Princeps par excellence; "mayor" of Rome and leader who made long-lasting peace reign in the history of the Roman Empire.
Stay in a historic building
in the charming Monti district of Rome
The Princeps Rome Monti is an elegant boutique hotel with 20 rooms, occupying the fourth floor of one of the oldest and most impressive palaces of the Monti district, the first district in the heart of historic Rome. The building, whose foundations were included in the large park of the Domus Aurea of Nero, belonged to the noble Italian family of Aragona from the end of 1800.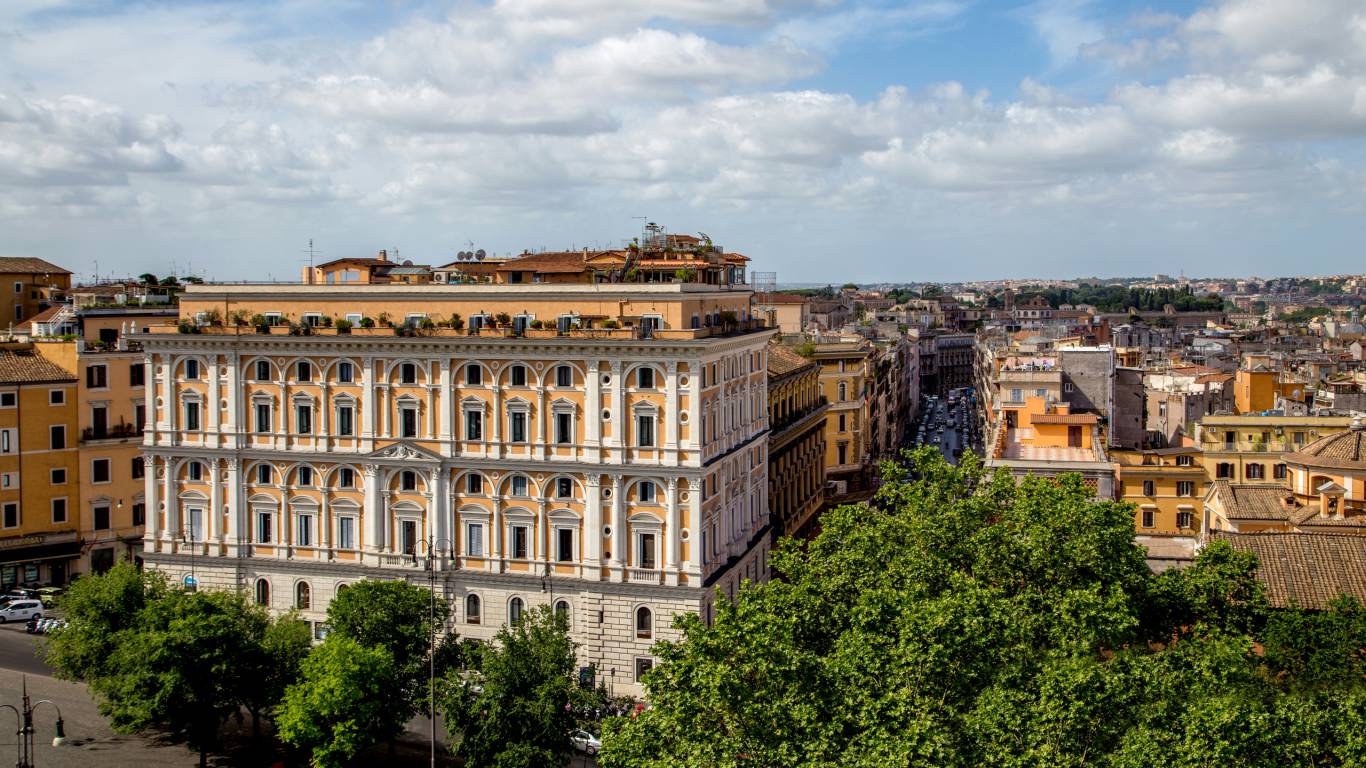 Stroll through the streets of Rome
Discover an authentic city full of history
Princeps Hotel is in the center of Rome's most authentic, lively district, where a continuous bustle of Romans and tourists - including shops, restaurants, wine bars, cafes, bakeries and boutiques – where the alleys are animated by countless picturesque views.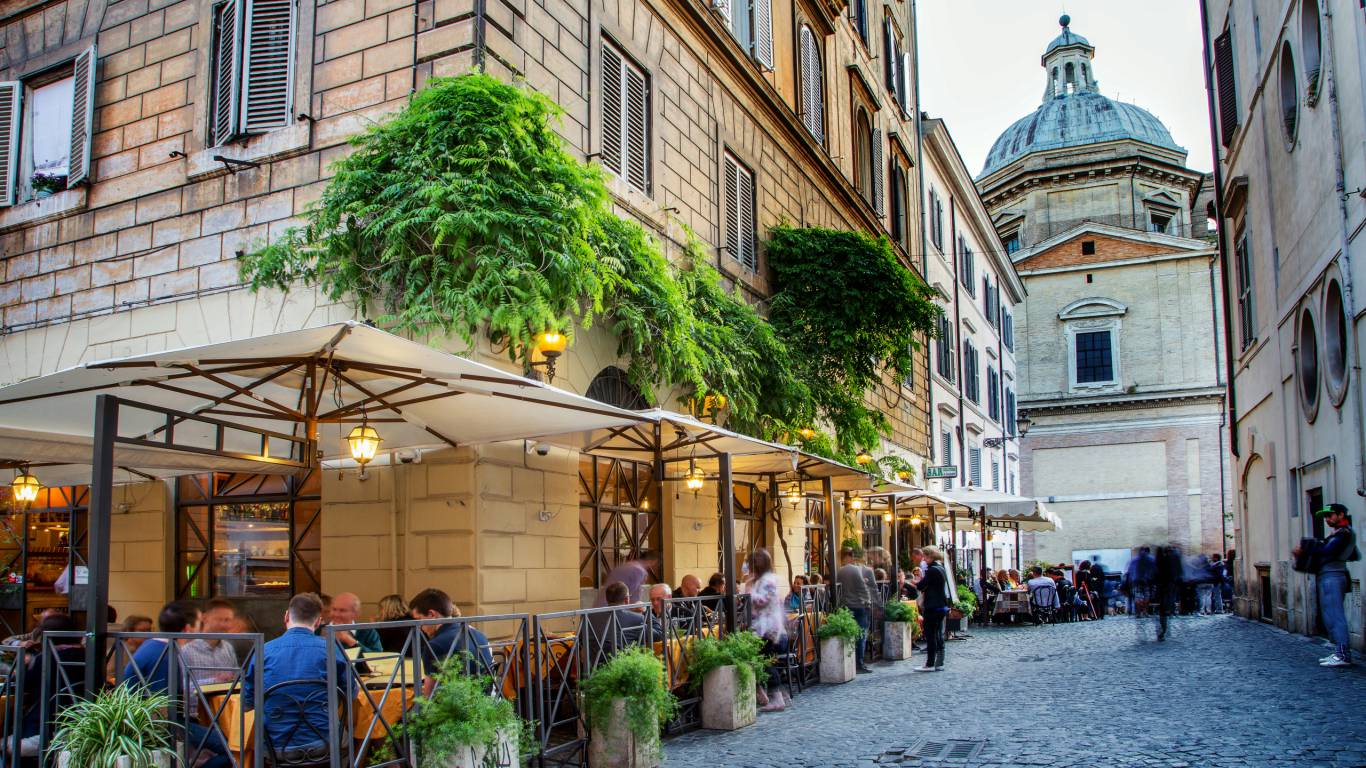 Our commitment
your satisfaction
Excellent hotel
Fantastic hotel, extremely clean and good location. Breakfast is lovely with an excellent choice and it is good to get free soft drinks and hot drinks. Tricky to find initially as the door is hidden within a door! The hotel is on floor 4 of a huge building. Very handy for the train station and a down hill walk to the main tourist area
Mrsjb2010
Tripadvisor.com
First time in Rome
The breakfast was so fresh ! Loved loved their juices. My room was facing a wall and the window wasn't the best but it was very clean. Hotel was modern looking! I still want to go back for their breakfast! If you book here get a room with a view!
NS S
Tripadvisor.com
Would choose Princeps whenever in Rome!
My stay at Princeps was wonderful, staff were very helpful and kind, room was cozy and comfortable and has all the amenities anyone can need. Food was good and loved the free all day access to beverages/coffee/tea! Would recommend this hotel to anyone - it worth the value paid!
Tripadvisor.com
RESERVATIONS

Contact us